We're extremely happy to announce our brand-new Esports organisation; Fierce Esports. We've always wanted to get more involved in the industry without sponsoring several teams, and this just happened to be the answer. Starting off our Esports journey, Fierce Esports have acquired CS:GO team previously known as Royals. The team consists of:
Jack 'kpiz' Pragnell
Faizan 'FzaN' Ali
Kyle 'Swaggy' Wilson
Emin 'em1n' Majrbekov
Tautvydas 'hype' Paldavicius
Since our original announcement on the 1st August this year, there have been minor adjustments made to the roster. This is due to previous member Ardis not being able to attend the event. Despite the last minute change, we're extremely confident in our recent addition of Swaggy to the roster and cannot wait to see how the team perform at Insomnia63 later this month.
Original Announcement Video:
We're extremely looking forward to attending Insomnia63 at the end of the month to see how the team perform under our very first Esports event. Joining us on this exciting journey are the list of amazing sponsors:
We spoke with Team Captain, Jack Pragnell about his thoughts on his team moving into the upcoming event and joining Fierce Esports: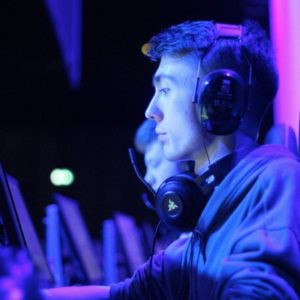 "After going back to the old mix-team name ROYALS whilst searching for the right home, we are confident in our new partnership with Fierce Esports! They've already in the short time we've been speaking, have shown the upmost professionalism towards us while always having our best interest in mind.
Due to some performance issues with the old line-up, we've made some changes had to be made before moving forward with Fierce Esports. We in new player Swaggy to the roster to replace Ardis. To fill the remaining 2 spots, we brought in the duo of former AvA professionals em1n and fzaN, as they have the chemistry of playing not only together in CS for a couple years but stretching beyond that into a high level of previous games.
Although it's a new and reformed line-up I personally have high expectations for the upcoming I-series event in late August. After a second place placement with my previous team, I've got that hunger of wanting to play on that stage again and this time take the trophy rather than the runners-up cheque."
Jon Carter, Managing Director of Fierce Esports adds to this:
"I've always wanted to get more involved with the Esports scene, something more than just being a sponsor. Which is why I'm extremely excited to launch our very own Esports organisation; Fierce Esports! We couldn't have a better team to kick-start our journey into the industry and are very much looking forward to seeing how they perform at I63."
To keep up to date on everything Fierce Esports, be sure to follow us on Social Media!